Being visible to potential clients is key to growing your business. Otherwise, new clients won't even know you exist.  Social media is more than just a way to stay connected to family and personal friends.  The global use of social media makes it an ideal avenue for marketing your salon or barbershop.  It's one of the fastest and most cost-effective way to introduce your services to many people in your local area.  Many salon professionals, however, fail to get the most from social media marketing.  Take these 4 simple steps to help turn your social media profiles into a client magnet.

Why Social Media Marketing Matters
The goal of social media marketing is to share information and to develop social and professional contacts.  It all starts with your professional profiles.
Update your social media profiles regularly.  If your profile isn't up to date with your correct contact information, you could be missing opportunities to reach new clients.  Include past education and work experience and a brief introduction to who you are–your goals and values.  Broken links to old, expired websites are one of the biggest mistakes we encounter.
Describe your services.  Include a description of what you offer in your profile, along with your location and clear instructions on how to book an appointment.  Be sure to also include your shop location, hours and booking requirements or deposits.
Link to your other social media profiles.  This is especially important if you don't have a working website for your salon.  If possible, your social media handles (@name) should be consistent or similar to establish your personal brand across the web.
Use relevant hashtags.   Finally, hashtags are a great way to attract new followers and encourage more shares, likes and comments on your posts.
---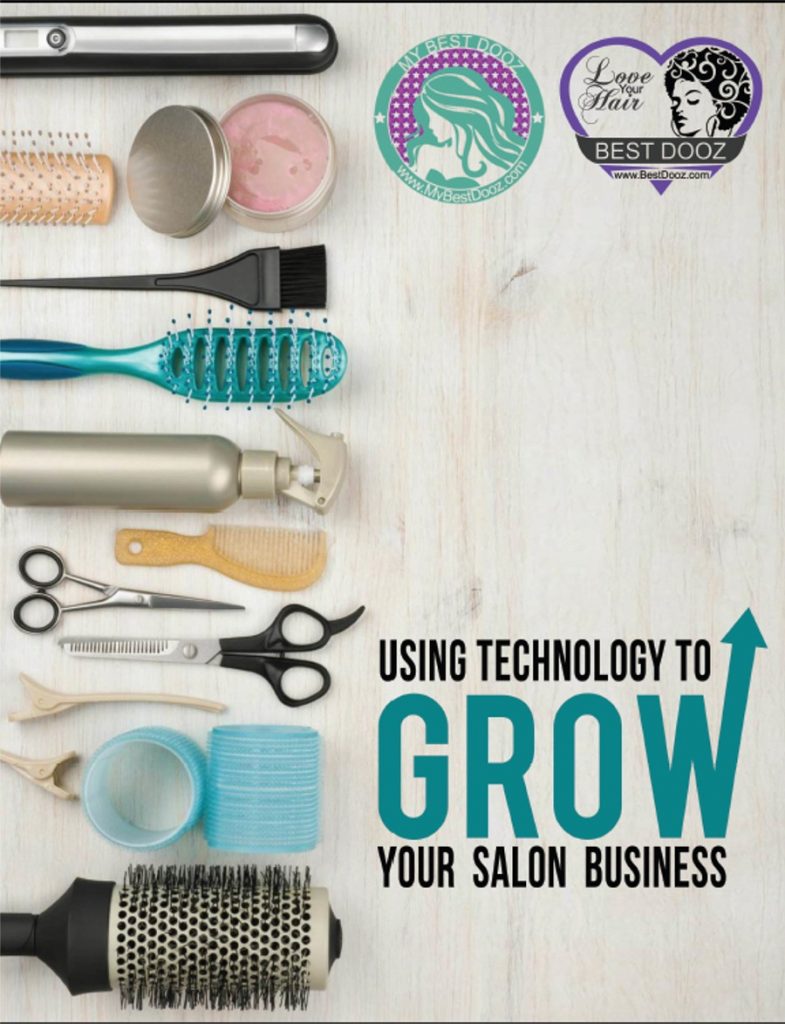 This book is ideal for entrepreneurs with limited technical skills and social media experience, but can also benefit advanced users. Learn best practices for Using Technology Grow Salon business using practical tips.
 The right marketing tools
We share the proven tools that boost your exposure to new clients. Our paperback will teach you common mistakes to avoid so you can save time and headaches.
If you want to grow your salon, this book is a must.  You'll find a glossary of helpful terms at the end to help make social media and technology easier to understand and navigate.
Our book will teach you how to maximize your exposure on multiple platforms and mobile devices.
---
We drive new clients to your salon business.
Thousands of people search BestDooz to find local hair salons and barbers. Struggling to grow your business? If you're not listed, you could be missing people searching for you.