Growing your salon business in Ashburn is our business. Access salon marketing tools designed to drive more clients your way.

Salon marketing tools to grow your business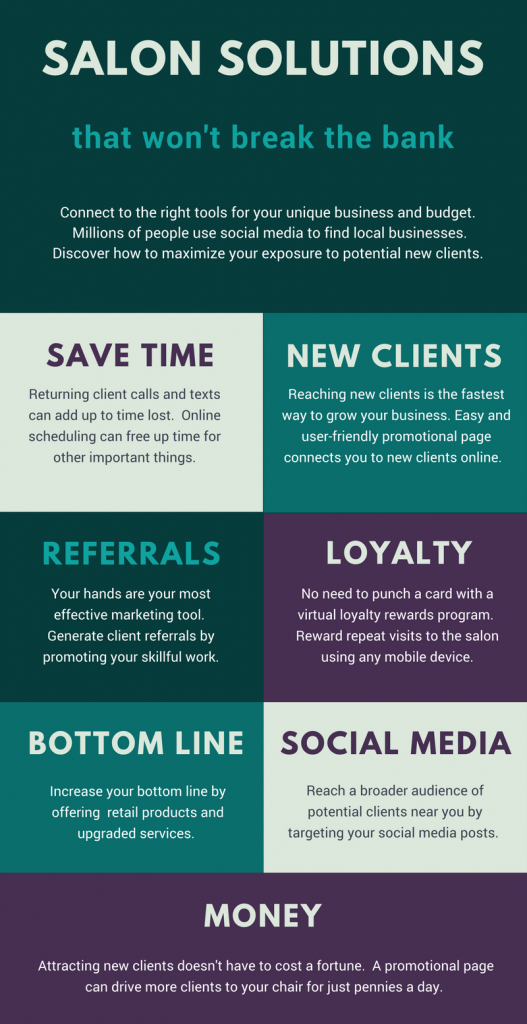 Easy. Affordable. Effective.
Promote your business in Ashburn without breaking the bank.  Our promotional pages cost just pennies a day.
Give your business a boost
Introduce your services to people searching in Ashburn
Showcase your work, creativity and talent
Drive clients to your promotional page or existing website
Increase followers across social media
Integrate with booking platforms like Styleseat® or Vagaro®
Track visitor traffic
"BestDooz has been an Important tool in my career as a barber.  I believe that BestDooz is a must have for any barber or stylist."
– Marvin Scissorhands Taylor, Indianapolis, IN




Reward Your Existing Clients
Nearly every client has a mobile device.  Using our mobile app, you can reward your clients right through their mobile device.
The Loyalty Rewards Program is a virtual system that rewards clients for repeat salon visits.  Your clients earn an increasing discount of 10-50% OFF* for repeat salon visits.  The more they book, the more they save!
---

The right tools to grow
You're probably already using social media to promote your business.  Generate more referrals in Ashburn and learn common mistakes to avoid.  We share proven social media strategies to boost your exposure to new clients.
Save time and headaches. The helpful terms included make social media and technology easier to understand and navigate. If you're not tech-savvy, this book is a must.
Reach more clients in Ashburn
Reaching potential clients on their mobile device is key to growing your business. Our book teaches you how to reach more clients in Ashburn without breaking the bank.
---
Access salon marketing tools in Ashburn
---
Free Salon Marketing Tips
Subscribe for free marketing tips to boost your salon business in Ashburn.  Get advice on online booking options,  retailing products, and social media marketing.  Subscribe and we'll deliver tips to help you grow.