Leaving the corporate salon and going out on her own was a big step in Kat's career.  As an independent stylist, she needed to fill her books to be successful.  The corporate salon had provided the marketing and booked the clients, so she would have to build her client list from scratch.  She needed ways to get new clients fast.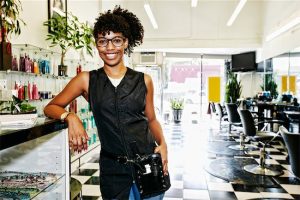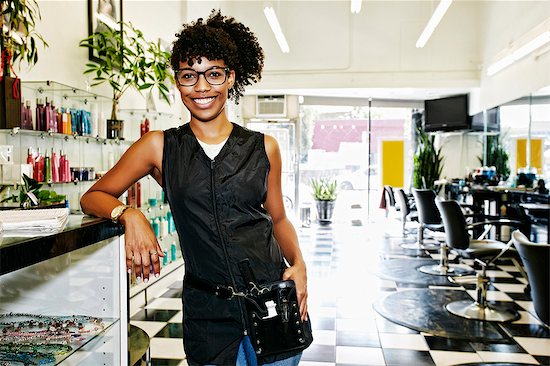 How to Get New Clients Fast 
Many stylists have to rebuild their clientele because of relocation to a new town or a new salon.  Starting over can be really tough.  Here's 5 ways to get new clients fast and keep them.
BE PREPARED WITH BUSINESS CARDS Business cards are the most cost-effective way to connect to new clients.  You never know when the opportunity to meet a new client may arise.  You should always be prepared to professionally connect with your next new client.  The small investment you'll make in business cards will be worth it to spread the news to new clients fast.
ASK FOR REFERRALS If you're a talented stylist or barber, you've already got the best marketing tools in your hands. Ask your new clients for referrals.  If they are happy with your service, they'll be excited to talk about it.  Consider offering your existing clients a discount for every new client referred. Clients are walking billboards for your work.  Give them at least 2 of your business cards–one to give away and one to keep for their own reference.  At each appointment you can give them a new card to refer someone new.
BUILD YOUR BRAND ONLINE As an independent stylist or barber, you're running a real business. Legitimate businesses have a recognizable brand and consistent presence. With a little effort, social media really works to get new clients.  First, make sure your social media profiles are complete, accurate and include your booking information. You're more likely to be contacted by someone who likes your work if they know your name and how to reach you.Second, build a consistent brand online by watermarking or "branding" the photos you post of your work.  That way you can be sure to always get credit for posts, likes, and shares.Lastly, your own website can really boost your brand.  However, beware of the costs and time involved. A salon listing at BestDooz.com is an affordable alternative for stylists on a budget. Promotional packages offer similar advantages to a website, without all the hassle and added costs.   LEARN MORE…
USE RELEVANT HASHTAGS  Showcasing your work on social media can help attract new clients near you.  However even the most captivating posts can go unnoticed in fast-moving newsfeeds. To get new clients fast, you have to get in front of more local people.To reach new people online, consider adding relevant hashtags to your posts. Your posts will show up in the search results for that tag. (Try adding #bestdooz to your Instagram posts.)Marketing your salon business on social media can harm your brand if you're not careful. Learn common mistakes to avoid.
KEEP CLIENTS ENGAGED Perhaps you just need to rejuvenate your existing client list to boost appointments. Consider offering discounts or specials for services booked on less popular days of the week (Tuesdays and Wednesdays, for example).Give your clients an incentive to book more often. The BestDooz Virtual Rewards Program rewards clients with a discount for repeat salon visits.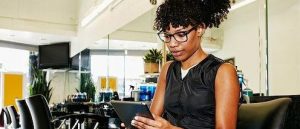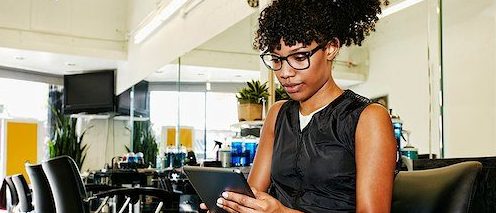 Kat's new business cards arrived and she couldn't wait to start handing them out. After her yoga class, she mentioned her new career move to a few of the ladies.  They were excited for her and agreed to share her business cards.  As a result, Kat booked three new appointments that next week.
After updating her social media profiles, Kat began posting more photos of her work and selfies in her new salon space.  She uses relevant hashtags and has seen an increase in her followers and "likes".
Kat's books aren't completely full yet, but she's building her clientele with loyal and happy clients.
Get New Clients Fast
Discover more ways to attract new clients fast and grow your salon business.
To grow your salon business, you must commit to submit your work regularly. Post pictures, comment on other posts, like pages, and share your expertise to attract new clients. Ask your existing clients to let you snap a picture or two of their transformation and finished hairstyle. Set aside time each week to upload and share your work online to attract new clients and keep your existing clients engaged.
---
The right tools
"Using Technology to Grow Your Salon Business" will teach you common mistakes to avoid so you can save time and headaches.
If you want to grow your salon, this book is a must.  You'll find a glossary of helpful terms at the end to help make social media and technology easier to understand and navigate.
Reach more clients
Being visible to potential clients is key to growing your business. Otherwise, new clients won't know you exist.  Our book will teach you how to maximize your exposure on multiple platforms and mobile devices.