3 Questions That Make or Break Your Success Online
Can potential clients

SEE

 your work?

Making your profiles public on every social media platform allows your followers to share your work and bio with their family and friends.
Are you

ACCESSIBLE

on multiple social media platforms?

It's important to connect with potential clients where they are.  Your next client may be searching for you on a different platform than your post. Having a profile on multiple social media platforms and linking them to each other gives you exposure wherever your potential clients engage.  We recommend profiles on Facebook, Instagram and Twitter for starters.
Can potential clients

FIND

you?

Nearly 76% of clicks on search engine results go to the top 5 listings on the page.  The more popular and shared your links become, the more likely you will appear at the top.  MyBestDooz can help boost your visibility in the search engines.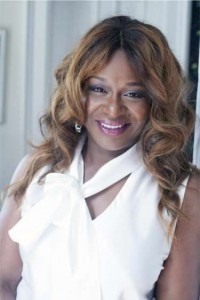 I researched and developed marketing tools to connect busy stylists and barbers with new clients.  I am committed to helping you elevate your business using technology."
– Lori Fisher
We help you get more clients. 
People search MyBestDooz.com everyday to find a hairstylist or barber.  We help them find you.
You don't have to be tech saavy!  
MyBestDooz makes it easy to promote your services.  Our practical tools get you in front of potential clients that are already looking for you.
Your Own Mobile-friendly Webpage

Search Engine Visibility
Your Own QR Code
Links to your social media pages
Map to your location
Ratings
Promotion on our site and across social media

Sign up for more tips to elevate your business!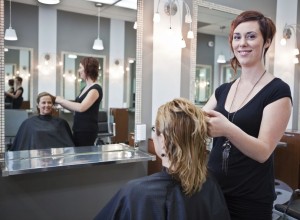 Got some questions?
We'd love to speak to you.
We want to learn about your goals and
share tools to help you reach them.
Our  marketing tools are easy to use and help create a buzz for your work.
BestDooz has been an important tool in my career as a barber. Through the use of this social media app, it has allowed me to showcase my talents and reach a client base that I could not have reached on my own. I believe that BestDooz is a must have for any barber or stylist.
– Marvin Scissorhands Taylor, Indianapolis, IN
Keep your existing clients engaged and get more referrals.  Your existing clients can rate your service on your very own webpage and share the good news on their social media. The link to your listing is a permenant page rather than just a single post gets buried in a newsfeed.
Your listing includes your own QR Code that you can download and use on business cards, flyers and other promotional items.  The code points to your webpage listing in the salon directory.  Potential clients can bookmark and save your contact information to keep it easily accessible.
See your results.  See how many potential clients has viewed your listing.   Encourage existing clients to rate your services, and leave comments.  Share your listing on social media and track your success.