Schedule a free consultation
Learn how our salon marketing tools can help your business.
Get started

Marketing made easy
BestDooz promotional pages are ideal for busy stylists with limited technical skills.  Pricing includes free set up.
---
Free Salon Marketing Tips
Subscribe and we'll deliver simple tips to help grow your salon business.
Sign up


Reward Your Existing Clients
The Loyalty Rewards Program is a virtual system that rewards clients for repeat salon visits.  Your clients earn an increasing discount of 10-50% OFF* for repeat salon visits.  The more they book, the more they save!
Nearly every client has a mobile device.  Using our mobile app, you can reward your clients right through their mobile device.
---

The right tools
We share the proven tools that boost your exposure to new clients. "Using Technology to Grow Your Salon Business" will teach you common mistakes to avoid so you can save time and headaches.
If you want to grow your salon, this book is a must.  You'll find a glossary of helpful terms at the end to help make social media and technology easier to understand and navigate.
Reach more clients
Being visible to potential clients is key to growing your business. Otherwise, new clients won't know you exist.  Our book will teach you how to maximize your exposure on multiple platforms and mobile devices.
Get more from social media
Learn practical ways to maximize your posts and grow your followers on social media.  Discover which social media sites are best for marketing your business.
Get a free social media review
Schedule a free consultation and get advice to boost your exposure.
Sign up
Millions of people use social media to find local businesses.
Discover common mistakes to avoid when using social media.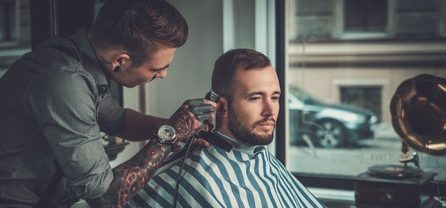 ---