About MyBestdooz.com
Who We Are
Lori Fisher is a marketing and recruiting expert that helps hair stylists and barbers connect with new clients. She has worked as an entrepreneur and in the corporate business world for 22 years.  Mrs. Fisher is a consultant to many small businesses across the nation and enjoys sharing her experiences, tips and advice for success.  In 2013, she re-launched BestDooz.com, a website and mobile app that promotes the work of newly licensed professionals as well as top industry veterans.
In 1999, Lori started her first business, but she didn't have a lot of money to invest, much less for  marketing and growing it.  She soon discovered that trying to reach a large group of consumers was costly and not always effective. Like many small businesses, she failed miserably at marketing to the right audience and was near bankruptcy. She took some time off to regroup and focus on finding what really works.  After doing years of extensive research on effective marketing strategies, Lori reinvented her brand and focused on helping beauty industry professionals succeed and avoid the pitfalls she had experienced along the way.
Lori is dedicated to helping those in the beauty industry connect with new clients and showcase their work on any budget.
What We Do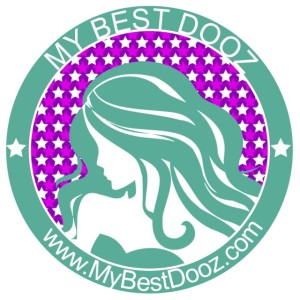 MyBestDooz brings together the top sources for hair, makeup and beauty.
For Lovers of Beauty
MyBestDooz.com features a nationwide salon directory of licensed hairstylists, barbers, nail techs and makeup artists.  Our platform is the perfect place for all lovers of beauty to connect and share.
Salon Resources
Our website features resources for beauty industry professionals.  We offer salon marketing tools designed for hairstylists, barbers, makeup artists and nail technicians.  Salon owners, product distributors and manufacturers can drive sales by advertising to our targeted audience.
Join free and create a profile to upload and share your favorite hairstyles, or Best Dooz.  Search for a fresh new look, ask for advice, connect with a professional.
How We Started
Our sister site, BestDooz.com was originally founded in 2001 by Lori Fisher. Lori always had an entrepreneurial spirit, but back then she needed a new look. "I had fallen OUT of love with my hair," she confided. She eventually found a great local stylist and fell in love with her hair again. She told everyone she met about her great stylist, and figured other people who loved their hair would want to share their BestDooz too. Thus BestDooz.com was born. After a long rest on her shelf of dreams, she dusted off her idea to promote talented hairstylists and barbers, and went to work. BestDooz.com officially relaunched in April, 2013. The site has been transformed with many updated features and benefits.
In November, 2014, she launched MyBestDooz.com to target a broader audience.  BestDooz.com targets stylists and barbers who specialize in ethnic clientele.
MyBestDooz.com is a family-friendly website and we ask that all posts be positive and in good taste. We insist that our members remain respectful and positive in all comments and photos posted on our site.
Why We Do It
Our Mission
Our mission is to strengthen and support our neighborhoods by promoting the success and talent of local entreprenuers in the hair and beauty industry.
Follow @MyBestDooz on all your favorite social media platforms—Facebook, Instagram, Twitter, Pinterest, LinkedIn, and YouTube.